Lyndon Top, Rutland Water,  LE15 8RN
JULY 1ST TO JULY 17TH 2022       NO BOOKING NECESSARY
Join Northants DA at this picturesque site overlooking Rutland Water.
Walk or cycle round the 26 miles of reservoir or just relax and enjoy the view.
Visit the local towns,  Oakham, Stamford or Uppingham , Different small shops, very few of the larger shops.
But if you want larger shops, Peterborough or Downton Shopping Centre at Grantham is well within reach.
Site Fees:  £11/pun   Extra adults £2.50/pun   Site opens at 12noon the 1st July
STEWARDS:
Week 1  Nigel  & Sheina Smith/Len & Jackie Allen
Week 2:  Rob & Sue Wakefield/Glen & Barry Potter
For information telephone Sheina on 07368 251764
July 23rd to August 14th – Bourton on the Water Football Club, Rissington  Road, Bourton on the Water, G54 2ED
NO BOOKING NECESSARY
Known as the Venice of the Cotswolds, this  village offers a wealth of attractions and shops, restaurants and tea rooms, or simply the space for you to enjoy some tranquil time by the River Windrush, spanned by its five arched bridges.
This is a lovely site with easy accessibility to the town.
Visit Birdland Park & Gardens, The Cotswold Brewery or Cotswold Motoring Museum.
  Visit  their website at Bourton-on-the-Water Visitor Information » BourtonInfo.com
Site Fees:  £15.00/pun  £2.50 extra adults
STEWARDS:  WENDY & PETER NORMAN
                              FRED & MAUREEN WATTS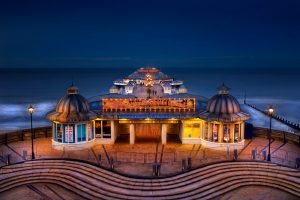 July 29th to August 21st – Cromer Academy.  Norwich Road, Cromer,  NR27 0EX
NO BOOKING NECESSARY
 Join us at the seaside at this very popular site.  Just a short walk into the town and to the beach.  Lots to do and see in the area,
See their website at This Is Cromer: Welcome to Cromer
Cromer, perched on the very edge of the north Norfolk coast, is famous for its tasty crabs, wide open beaches, a traditional pier complete with a theatre providing seaside special variety shows and is awash with small local independent shops. As you would expect of a seaside town rich in its fishing heritage, it has a lighthouse and a proud tradition of RNLI service. It has been said that the lifeboat service is the lifeblood of the town and the Henry Blogg Museum offers a great insight into the service's past history.
Fees:  £13/pun    Extra Adults £2.50/pun
STEWARDS
Week 1  Allan & Angie Yates/John & Jean Harness
Week 2  Steve & Val Edgar/Keith & Peggy Slatter
Week 3  Keith & Peggy Slatter/Rob & Sue Wakefield