Northants D.A. belongs to the Central Counties Region of The Camping & Caravanning Club. The Central Counties region embraces the Counties of Nottinghamshire, Leicestershire, Warwickshire, Northamptonshire, Lincolnshire and the Metropolitan County of West Midlands
There are 11 Regions of the Camping & Caravanning club in Britain, each administered by a partly elected and partly representative Regional Council. The Regions are then divided into District Associations, there are over 100 District Associations. Each District Association offers regular camping meets and social events. There are also many activities organised for the youth.
Take a look at your copy of the Out & About (a section inside the monthly magazine of the Camping & Caravanning Club) for details of DA & Region meets & rallies.
We are situated in the heart of the country and perfectly located for anyone travelling around Britain. If you are a member of the Camping & Caravanning Club you can camp at any weekend meet organised by a District Association.
https://www.campingandcaravanningclub.co.uk/You may not live in our region but you can still camp with us at any time. There are very few meets that need to be pre-booked. To find out about all of our weekend meets visit our 'Sites List' page.
Club members are placed automatically in the Region and DA where they live.
Northants D.A. was first formed in 1955 and has grown from strength to strength. We have some regular campers that have been with us since the early days of the club. Most of the camping was done in tents in the 50's. Although there are still some tents, most of the camping is now done in caravans. It is no longer a pastime for just the hardy folk, today's modern caravans have all the facilities needed for even the most discerning camper.
If you are a member of the Camping & Caravanning Club, you will find a wealth of information in the Camping and Caravanning Club Handbook that is given to every member on joining.
AJay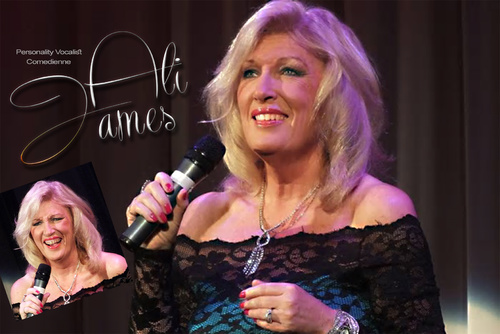 St Crispins Club, Duston NN6 9PZ.
Members old and new – join us for our End of Season social.
Exchange Christmas cards, enjoy the buffet and entertainment.
Cost: FOC.
EXCITING NEWS
Come and join us –
A change from previous years, we have a fabulous entertainer for our 'End of Season Social' (no camping) with a buffet and bar for us to celebrate another great year with Northants DA

We have the hilarious, talented, singer/comedienne AJ, to entertain us. If you haven't seen her before you are in for a treat, she is funny with a cracking personality, and a fabulous singer to boot… One night not to be missed..!!

I5 mins drive from Junction 16 of the M1 
No camping.
New Years Eve meet.
Now fully booked.